Lose weight and feel healthier with a free, 12-week personalised plan
Oviva Tier 2 Weight Management is a free service to help people in Newcastle lose weight and build healthy habits through specialist support over 12 weeks.
Now it is even easier to start making a change.
Anyone aged 18 or over in Newcastle who would like help to lose weight can apply to join the programme directly. A GP referral is no longer needed.
Find out more and apply at oviva.com/t2wm
What is the programme?
The programme combines personalised care from a healthcare professional with highly engaging digital tools.
Because it is a remote, app-based programme, you can take part from home and at a time that suits you. 
To start, your needs and goals will be assessed and used to create a personalised plan that makes sense to you.
You can track your food, mood, activity, and progress through the app, with your dedicated coach adding expert advice, tailored specifically to you.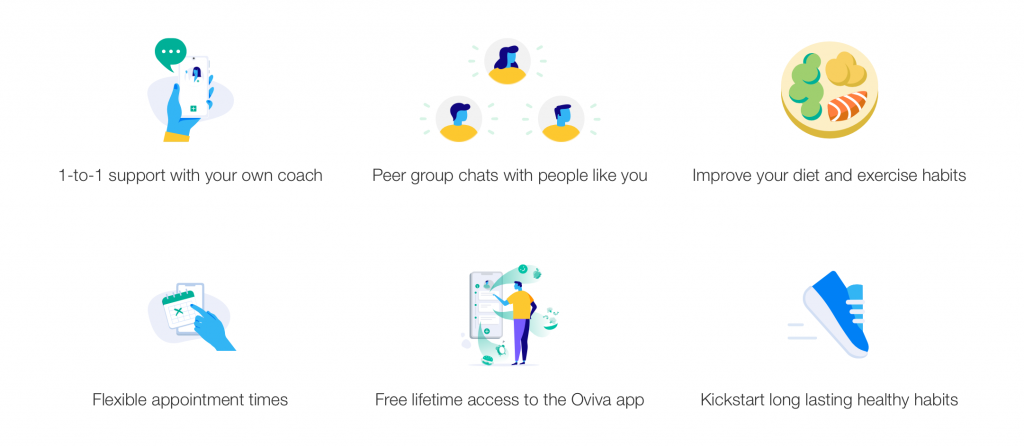 How can I find out more or sign up?
Oviva's website will help you discover more about the Tier 2 Weight Management Programme.
You can read about how it works, how the app helps you set targets and track your progress, and hear from people who have completed the programmes themselves.
Previously, this service was only available through a formal referral from a Doctor, but people in Newcastle can now refer themselves directly. 
That is why we wanted to share this excellent, free service with our patients.
All you need to do is visit oviva.com/t2wm and complete the form at the foot of the page.
What is Oviva?
Oviva provides NHS services, including dietitians, diabetes specialist nurses and health coaches. They specialise in using technology to make care more convenient and accessible.
They have developed six innovative programmes which help people lose weight, manage different stages of diabetes, and improve their nutrition and overall health.
Oviva is currently commissioned by the NHS to provide services to 39 regions and worked with 12,000 patients last year alone.